Hello! I hope this is the right place to brag about this wonderful gingerbread house that my friend
pnr and I made during Christmas!

EDIT Dec 2007: A detailed how-to post can now be found in
crafty_tardis!


pnr came over for a few hours on Christmas Eve, and again on Christmas Day, and this is your teaser of what we did: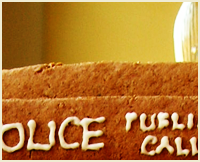 Yes, what better way to spend Christmas than with a fellow geek, making geeky stuff? No ordinary gingerbread house for us, no, we went for the adventure! As an invocation to the Doctor at this the darkest time of the year, that he shall return and bring light into our lives! (Which he did, of course, in The Runaway Bride.)

The pictures are taken by me and
pnr , and polished up and hosted by
pnr.

First, we drew up the pattern on paper and made all the pieces:




...and then glued them together with molten sugar and frosting, to this result:




(Please note that the thing on the top is a makeshift light -- we really wanted to get a big blinking diode light, but didn't think of it in time, i.e., before all the shops closed for X-mas.)

And just for good measure, here are a couple of more pictures, for your enjoyment: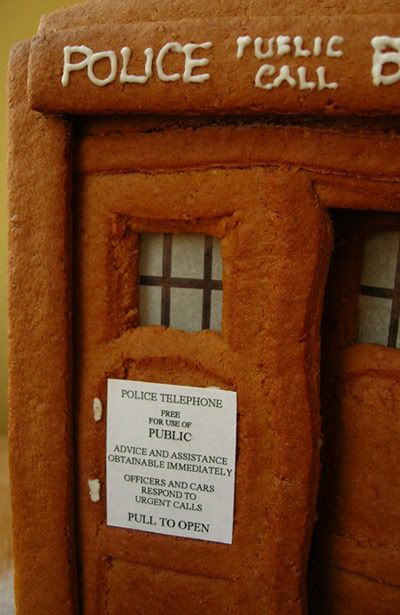 And, last but not least, an example of
pnr's mastery with Photoshop: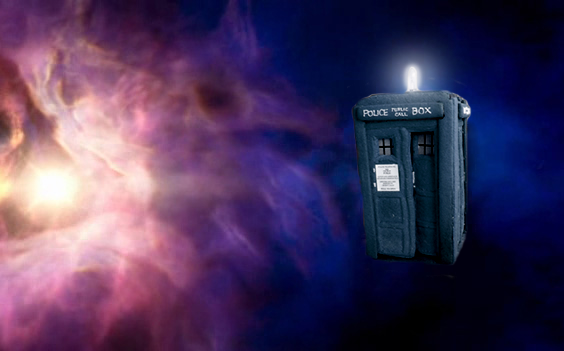 We had tremendous fun, and the TARDIS looks fantastic on my kitchen table!